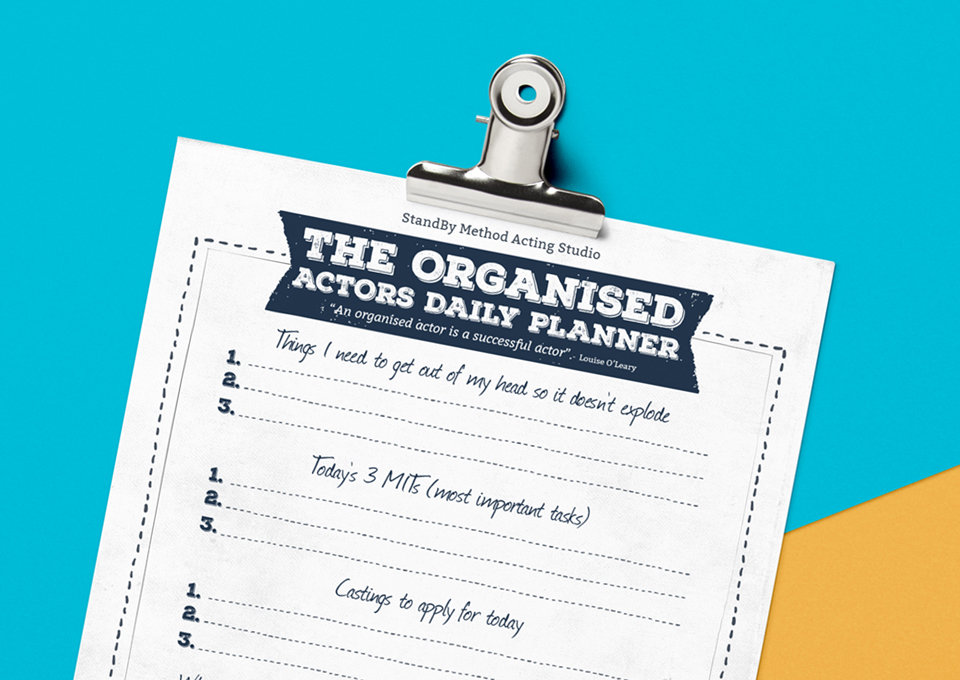 Do you want to get 2016 off to a flying start?
Do you forget what you've done, who you've contacted & who you need to follow up?
Have good intentions of contacting casting directors/agents but never "get round to it?"
A powerful planner to organise your acting to do list and keep you on track so your head never needs feel messy again!
Details