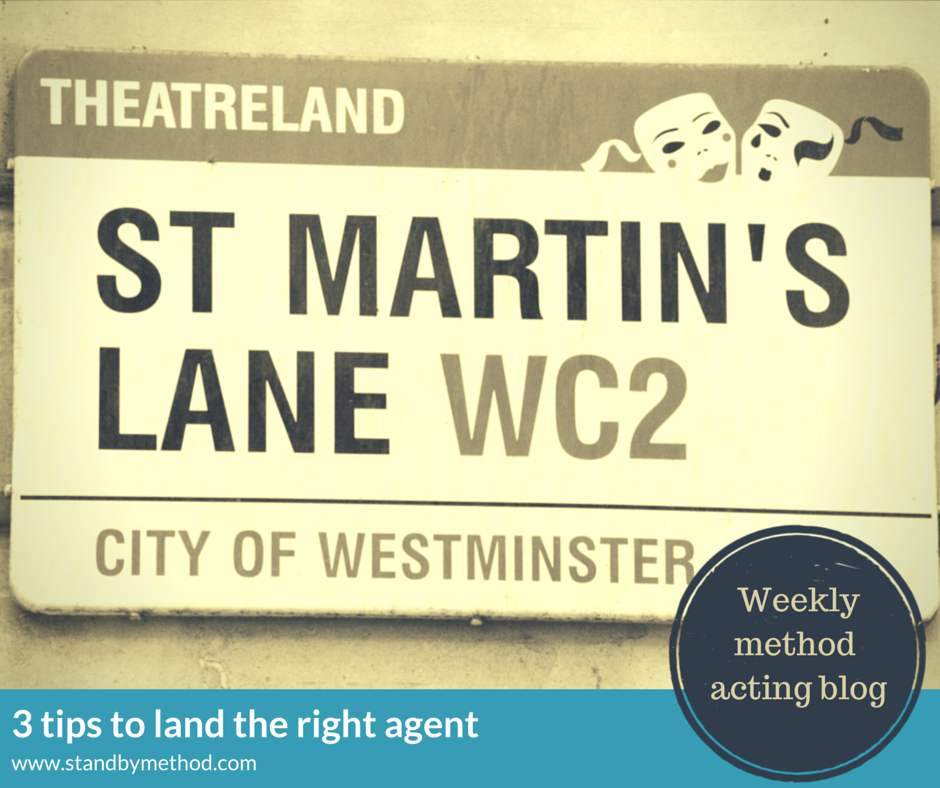 Your weekly method acting blog
To keep you at the top of your game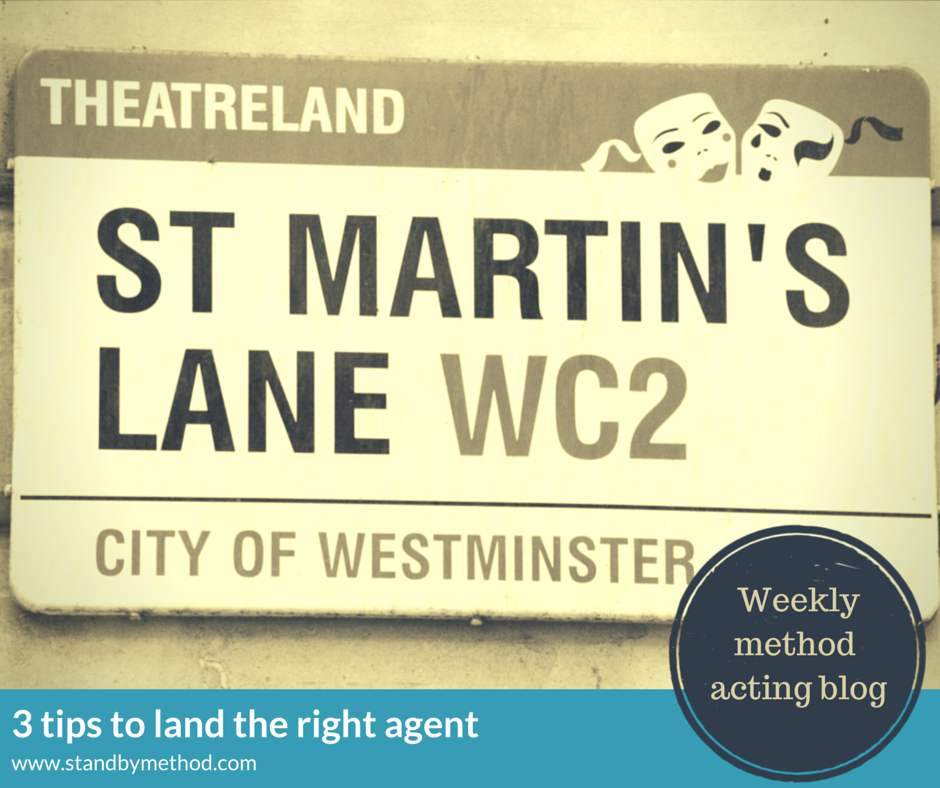 So you're like most actors who start out, you have to do the slog on your own – that means many hours of hard work to do your best in making a ripple on this industry. No matter how small that ripple may be, it's a ripple all the same. 
Well done! If you've got that far you must really mean business. Many actors fall out after the first hurdle because it genuinely is a difficult industry. The perks that come with being an actor are enough to allure anyone, and why not? Who wouldn't want a first class lifestyle? It doesn't mean it's going to land in your lap and that shouldn't be the only reason for 'giving it a go' in that old game acting!
There is hope
There are things you can do to help yourself along the way. Let's face it having an agent IS going to help move you forward IF you choose the right one for you. Many actors when first starting out go with anyone, anyone just to say they are represented. That's ok but I can promise you it won't turn out like you hoped. How do I know? I'VE BEEN THERE. The right agent for you is someone who you have a good, solid relationship with, who understands your career goals, your big vision, your selling points, encourages and inspires you to grow and is committed to helping you achieve this. So how do you go about finding the right agent for you?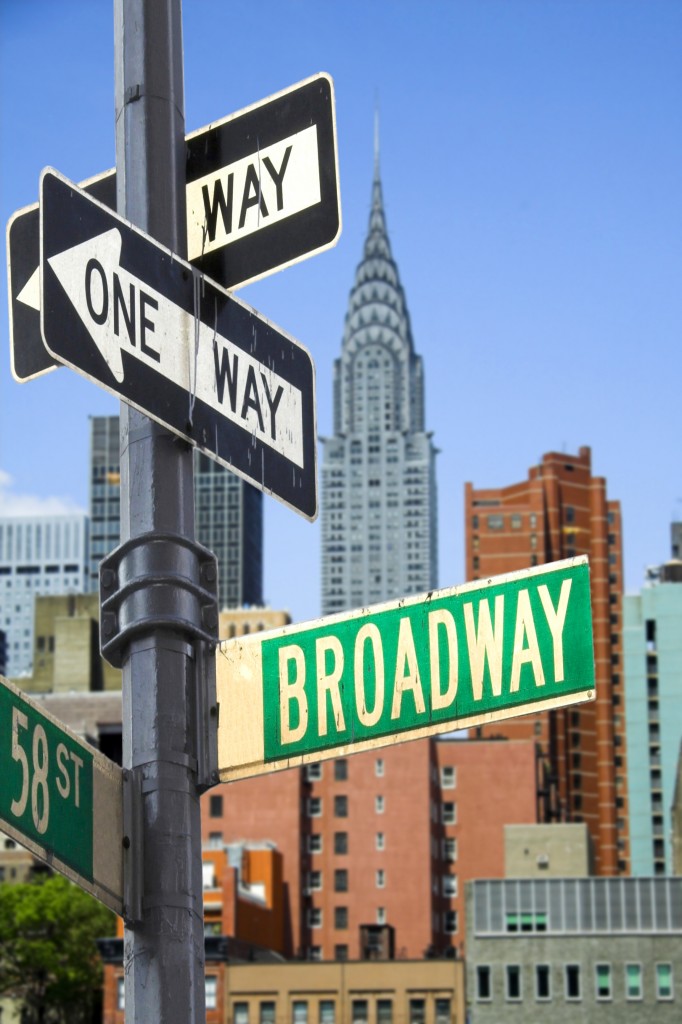 1. Work out your USP
Before you do anything you need to know your unique selling point. What skills do you have other than acting? See yourself from a business point of view and take a look outside the box. If you were going to sell you to casting directors and producers, which shows/films would you sell yourself to and why? (The why is REALLY important). You may want to be in Game of Thrones from a subjective view point, but objectively do you have the skills/look needed for that particular production? If the answers no, don't be disappointed there are hundreds of other productions you WILL be suitable for. Get your casting type and USP narrowed down as far as possible – trust me this will make your life easier and save you a lot of time. Lastly be honest with yourself with where you're at at this moment with your career. Are you in the beginnings of it? If so, small to medium agencies may be better for you. Do you have a small profile? Have you found a profile/fan base in another area that you can carry over into acting?
2. Do your research
Based on where you are in your career and having now discovered your USP/casting type, you need to begin researching the right agencies for you. It's no good applying willy nilly to everyone and anyone, that's wasted energy. If you're brand new to the industry with no profile, few credits I'd leave United agents for a bit further down the line. A comprehensive list of agencies can be found in directories such as Contacts, The Actors Handbook, The Actors Yearbook. Look online, see what clients they currently represent and the work they are finding them. Does this fit in with your vision? Is there anyone similar to you on their books? Can you make contacts with the actors to find out whether the agent nurtures the actors? Putting in this ground work will pay off.
3. Select your top 10
Choosing 10 agents to "target" will get you laser focused and stop you wasting time. Your top 10 should fit in line with the work you have done in the top 2 points. Now you need to submit your covering letter, CV, headshots and showreel. Do this by post AND email. It's all too easy for an email to be deleted or end up in the spam box lost forever. No response? Tweak your photos/headshots/showreel where possible. Have you cemented a relationship with someone on the agency whilst doing your research? Great ask them to speak to the agent so they can expect your materials. Remember the age old saying "it's who you know, not what you know"….
Have you landed a role in a show? Great that's another reason to write to them. DON'T GIVE UP!! Winners never quit and quitters never win.
NEED MORE INSPIRATION & EFFECTIVE ACTOR TIPS?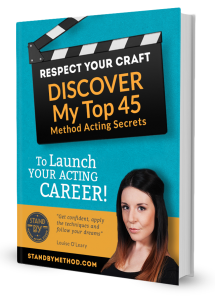 If you found these tips useful, you can grab yourself more tips completely FREE. Louise O'Leary is a professional method actress, acting coach and CEO of StandBy Method Acting Studio. Her mission is to help as many actors as she can achieve their acting dreams and become the best actor they can be. Her eBook "Respect your craft, discover my top 45 method acting secrets to launch your career", has helped hundreds of actors around the world.
It covers how to build a character, the business of acting, how to learn lines effectively and confidence in acting. Download your copy here bit.ly/free45tipsbook to get on your way to acting success. Or head over to facebook.com/standBymethodactingstudio for inspirational advice and tips every day.