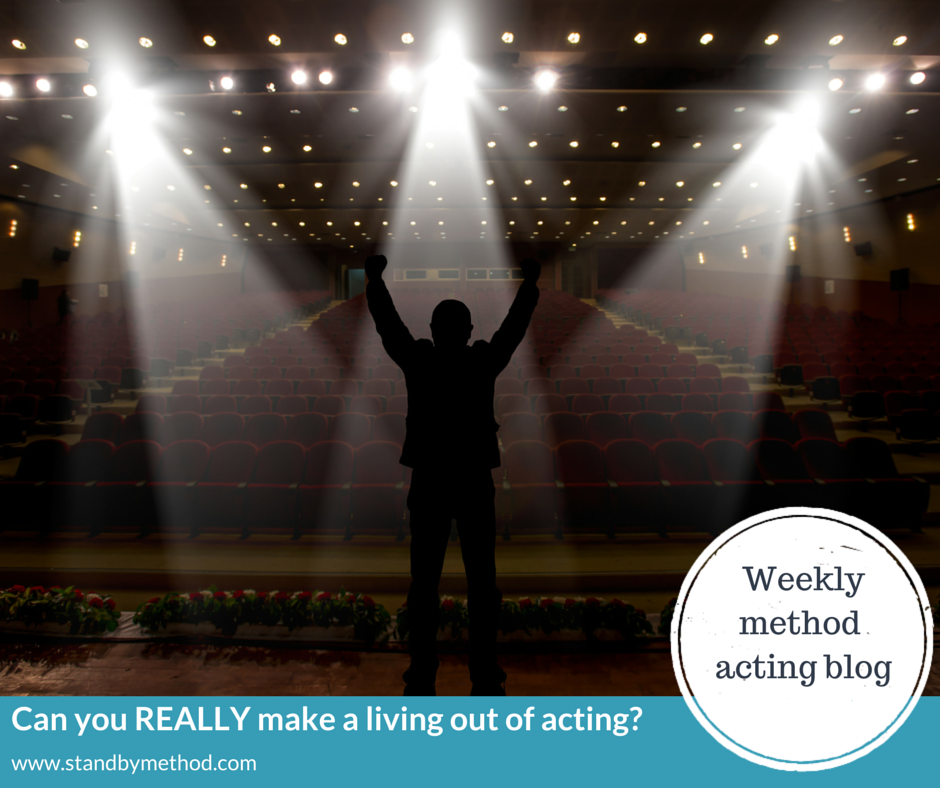 Your weekly method acting blog
To keep you at the top of your game
Acting is not a proper job! There's no guarantee! There's too much competition!
I bet you can add some more "truthful statements" you've heard about acting too.
Every week you will hear me say it is a difficult industry, and it is, but it is only as difficult as you make it. Al Pacino was from a very poor family, he was even homeless at one point, so the saying that only people from money make a living from acting is also untrue. You write your own story so there is no point in comparing it to someone else's.
We are all capable of anything we put our minds to, but that means we have to work around the obstacles that are thrown in our path rather than letting them get the best of us, if we have any chance of making something of ourselves. Isn't that the same in any business though?!
If you really believe that acting is the only job you can do then read through the tips to give yourself the best chance of making a living.
1. HONE YOUR CRAFT
Please don't think that you can do one class/one term and have all the tools you will need to be an outstanding, successful actor. Even the actors at the top of their game realise that it is a lifelong process to master the craft of acting. There is always more to be learnt.
2. FIND YOUR ACTING IDENTITY
Once you've taken up your acting training and have realised the dedication and commitment it takes to master the craft, start to form an identity as an actor. What roles are you always cast in? This will give you a very strong starting point; it means you're castable, it also means you narrow down the roles you will be applying for saving you much time and energy. This also shows Casting Directors and Agents you have a strong sense of self. 
3. LOOK AFTER YOUR INSTRUMENT
Instrument? Huh? I'm not a musician!! No, but your instrument is your body, mind and soul. Exercise to keep you fit, look after your skin, do things every day that make you happy, use mindfulness to deal with rejection and the many obstacles you'll face. Read scripts & scenes regularly, practise voice and diction work on a daily basis, you don't want to be known as a half a job Bob now do you? Imagine a mechanic who could only fix the headlights but not the engine…
4. BE PROACTIVE
Don't ever rely on anyone to land you a role, not even your agent. You will land yourself in hot water with that mind set and quickly find yourself without acting work. Spend a good amount of time EVERY SINGLE DAY looking for castings for your type. "Yeah but I just haven't got time", well you don't want it bad enough then do you? 
5. THINK LIKE A BUSINESS
You never know who you may meet out and about, always carry your most up to date CV, head shot and business card around with you. Be sure to include a link to your show reel on your business/marketing materials. You have to get into the mindset of being ready for opportunities. They usually spring up when you least expect them. Be prepared! Much later down the line you may want to get yourself a website and brand yourself.
6. THINK OUTSIDE THE BOX
There are many ways to earn a living from acting other than just being on TV. Have you considered voice over to keep you ticking over? Small scale theatre productions? Working as a runner? (this gives you direct contact with directors). Brain showers can help you come up with other ideas.
7. SET AND REVIEW GOALS
Start off with your BIG BIG goal and work your way backwards. Give yourself a realisitc amount of time to achieve this, can you break this down into a five year goal, 3 year goal, 1 year goal, 6 month goal, 3 month, 3 weeks etc. At the end of every month review your goals. Have you stayed on target or have you fell of slightly, what can you do to continue improving and stay on the right track?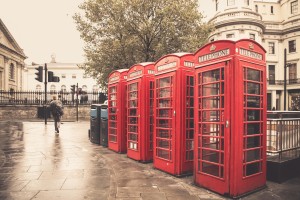 We all know that most of the mainstream work is in Manchester or London but that doesn't mean you can't find work anywhere else. You may at some point decide you do want to go to one of these two cities to be closer to casting directors/agents. Only you can make this decision, take your time with it. If you are going to move it has to be right.
9. WORK ON YOUR SKILL SET
What else can you offer other than being an amazing actor who works hard at maintaining and developing their craft? Can you do accents? No? No problem get yourself along to an accent and dialect session. Can you drive? Great stuff, pop it on your CV, do you hold any specialist skills? Can you sing, dance, drive a yacht, sky dive? 
10. PERSEVERE
Like life there will be up days and down days, you've got to learn to take the rough with the smooth and ride that tide!! Nothing is ever plain sailing ask any business owner in any sector. Make a promise to yourself that you will continue to learn; learn from the bad days, learn from the obstacles, learn from your mistakes and stay laser focused on that big goal. Nothing can stop your dream from happening only YOU!
NEED MORE INSPIRATION & EFFECTIVE ACTOR TIPS?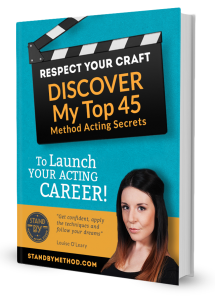 If you found these tips useful, you can grab yourself more tips completely FREE. Louise O'Leary is a professional method actress, acting coach and CEO of StandBy Method Acting Studio. Her mission is to help as many actors as she can achieve their acting dreams and become the best actor they can be. Her eBook "Respect your craft, discover my top 45 method acting secrets to launch your career", has helped hundreds of actors around the world.
It covers how to build a character, the business of acting, how to learn lines effectively and confidence in acting. Download your copy here bit.ly/free45tipsbook to get on your way to acting success. Or head over to facebook.com/standBymethodactingstudio for inspirational advice and tips every day.