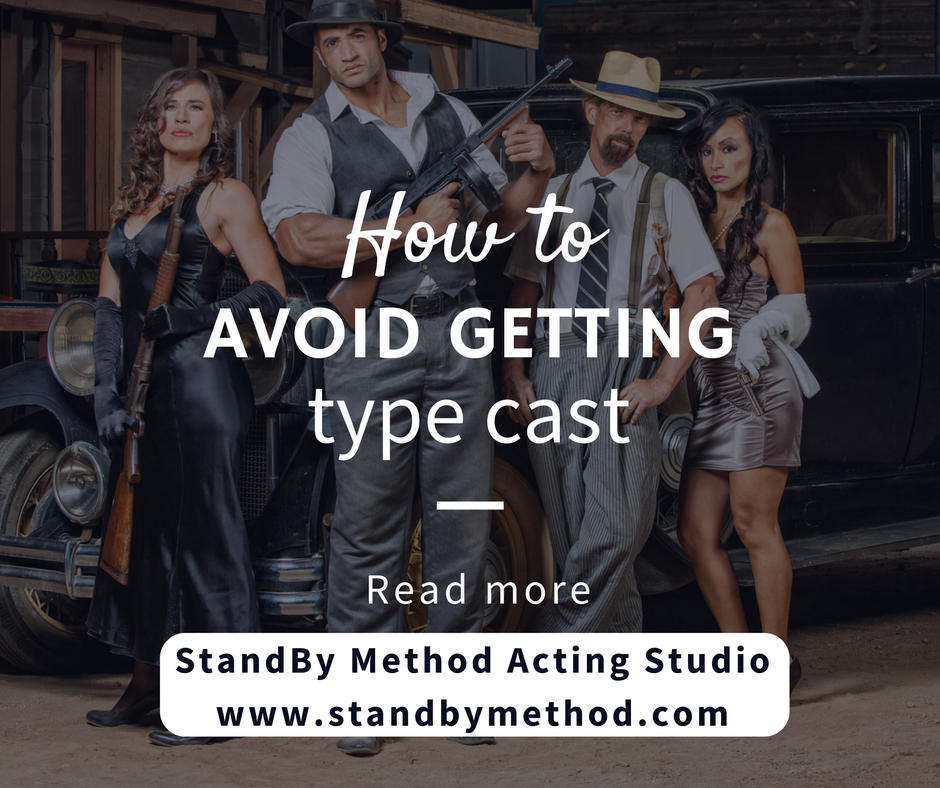 Wouldn't it be lovely to have a varied career where you never get stuck playing the same type of role? Wouldn't it be great to get away from the prostitute, the lover, the cad, the soldier, the mum, the dad, the girlfriend, the dumb blonde… You are capable of more than that right?
THE PERILS OF THE CASTING TYPE
When I left drama school I seemed to play a variety of roles, then suddenly I noticed I was getting type cast – as the prostitute. I considered changing my looks because I wanted to spice up my career. I didn't think I looked too different from many of the actresses out there. I certainly didn't walk around like the stereotypical prostitute, but I did start to wonder whether I would ever play anything else.
Whilst I was very grateful to be working, I was starting to collect a showreel full of prostitutes, which didn't give me confidence when applying for other roles and I needed to know how to avoid getting type cast so my career could have some new life injected into it, but also because I wanted a challenge.
We actors all want to show that we're versatile don't we?
THE GOOD NEWS
First thing to note is that getting type cast shows you are sellable so don't despair. It means an agent can make money out of you and you can earn a living. It also means you are great at that particular role; your performances are moving and you have a great ability to connect with your audience through that role. It's a huge compliment to your acting.
Take Robert De Niro for example, what do you think of when you hear his name? He's played a variety of mobsters and it's never done his career any harm, in fact it's contributed (alongside his talent), to keeping him in work.
HOW TO AVOID GETTING TYPE CAST
If you are certain you want to move away from the casting type you've got sucked into, have a think about the other roles you could easily slip into based on your looks. Then apply for work that is based around this and avoid applying for the roles you want to move away from. It may mean you work a little less frequently but it will give your CV and showreel a new lease of life and your talent a challenge.
If you have an agent, set up a discussion with them to see how they can help you move away from the casting type.
Don't completely dismiss the roles you are trying to get away from. Remember these roles are keeping you in work.
Rather than seeing the "type" in the role, find the human in the role. This way you show you are versatile. Be wary of putting each Police woman or caring Dad into a box – they're all different.
Utilise your contacts. If you know someone involved in a production that will really take you away from your type, ask if they could introduce you to the director. Be pro-active and ask if you could audition. It's even better for you if your contact can put in a good word for you.
If you can write well or know someone who can, discuss setting up a project together. Maybe you could create a fringe theatre piece, which gives you the freedom and creative control over the role you play.
Has this helped you? If so, let me know in the comments box below or share with an acting friend who's feeling the frustration of being type cast.
Here's to your success!
Don't give up, just keep learning.
NEED MORE INSPIRATION & POWERFUL METHOD ACTING TIPS?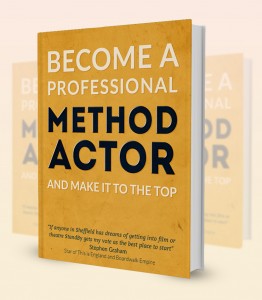 If you found these tips useful, you can grab yourself more completely FREE.
Louise O'Leary is a professional actress, method acting coach and Artistic Director of StandBy Method Acting Studio. Her mission is to help as many actors as she can launch their careers and become the best actor they can be.
Join the hundreds of actors around the world who have downloaded her FREE eBook "Become a professional Method Actor and make it to the top". Download here and be on your way to a successful acting career!
You can also head over to FACEBOOK to join in the daily conversations, receive inspirational advice and the most powerful method acting tips.
Or if you'd like to work with Louise and join the actors who've transformed their acting ability using the word's most powerful acting technique, you can can change your career by applying here