Your weekly method acting blog
To keep you at the top of your game
Many young actors who have that dream of becoming an actor usually enter the industry with high hopes; that they'll be the one that breaks the mold and finds instant fame and fortune after their first meeting with a casting director/producer. Those who have been in the game a reasonable amount of time know that that can happen (it rarely does) and keep on moving forward. So what ties the two together then?
Both want to make it.
You can speak to all the casting directors on the planet, all the acting coaches in the universe and all the talent agents the industry can throw at you and you can guarantee not one will be able to tell you when your big break is going to be, because making it is all about the slog. This industry is not all peaches and cream, this industry can and will chew you up and spit you out; if you're expecting to be an overnight sensation I strongly suggest you get out now. It's not for you.
It's not all doom and gloom though, yes it is hard work and I never pull any punches on this subject because this is your life, your dreams. If you want to make it you need to be tenacious, committed – committed to the lows as well as the highs and you have got to, I repeat that GOT TO have a strong craft behind you. There's nothing more that irritates not only me, but directors, when someone has been to one class or one term and calls them self an actor. You are not an actor, you are still learning – you are a student of this complex craft called acting.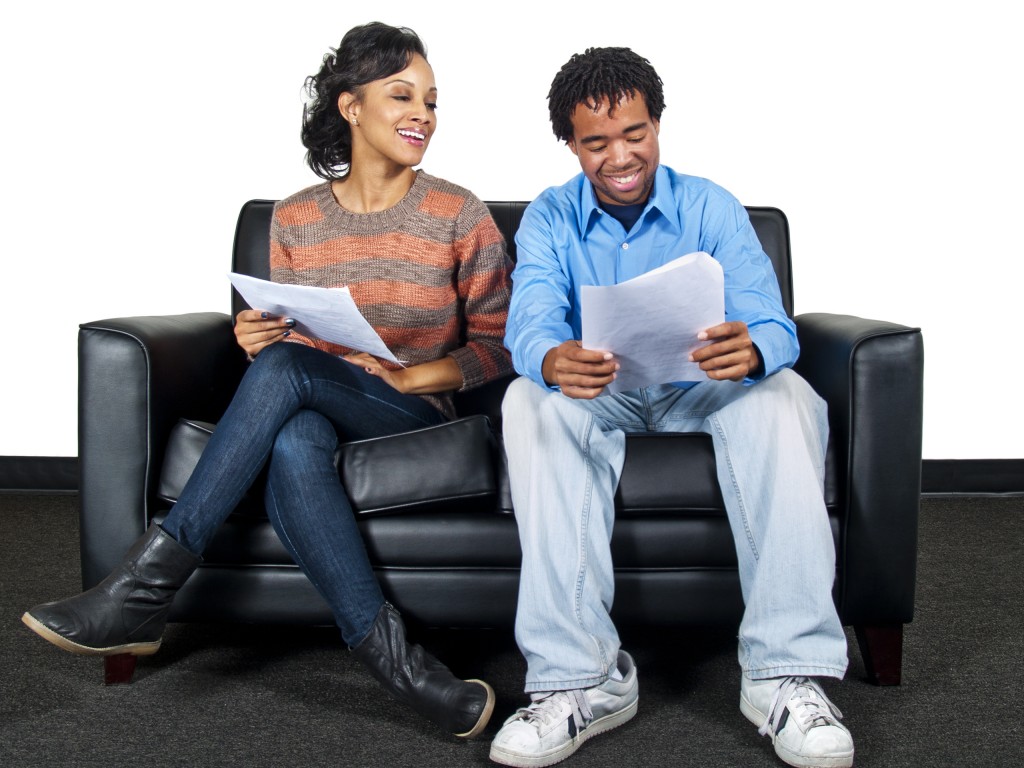 1. Hone your craft
Make sure you can hold your own in the casting room and in productions. Do you have an opinion on your character? Do you understand them? I don't mean understand their actions in the play/monologue/scene, I mean really understand them – the core of them. Have you actually read the full script? Can you relate to the character from your own life experience? Can you talk about this character as though it was a person you actually know? Have you made strong choices? Can you justify these? Then can you go into the audition and offer gifts? Not the chocolates type, the type that actors offer other actors – something to work with.
 You don't need to think about acting every waking moment. I know it's your passion but you will drive your self crazy. Finding happiness and living life moment to moment will really help you find the beauty in life, which you can then transfer over into your acting. Art reflects life so go out and live it. Have a conversation with that friend you haven't spoken to in a while, get down to the beach and take in the sea air, go for a coffee and watch he world go by, read a book, listen to your favourite piece of music, write a poem, go to the art gallery. Living life fully will give you more options as an actor.
Go to the theatre, watch dramas on TV, go to the cinema. Watch the cream of the crop. This is a great way to see what you are learning in your acting lessons being used by quality actors. Watch their acting from the point of the view of the craft. Critique them as you would be critiqued in class. This is a great way to then be able to up your own game.
4. Hone your skills                    
Knowing your USP is a great way of opening the doors to roles. One great way of making you stand out and filling up your CV is by honing those extra skills. Don't just add things onto your CV that you've done once, you have to be passable at the skill, but if you want to be an outstanding actor then you need to be outstanding at the skill. Horse riding, accents and dialects, stage combat, advanced driving, gymnastics, sports, dance, languages – professions; paramedic, soldier etc. Keep on top of these, as they will stop you limiting yourself as an actor. READ, sight reading is the one skill that will stand you in good stead at the casting, keep on top of it.
Both mentally and physically. We live in a world where everything is on fast forward. Take time to come out of the rat race and take care of your mind and body. Go for a run, take time to meditate or do relaxation, visit the spa, take regular exercise. Stress freezes you up, it hinders creativity. Relaxation and exercise release endorphines that make us feel good. Walking into a casting room, rehearsal or your regular acting class with good vibes makes you instantly attractive to people, people want to talk to you. work with you, but most importantly it does you the world of good and can be a great balance from the rejection that you will inevitably face at some point.
Louise O'Leary is CEO and founder of StandBy Method Acting Studio and also an actress. Her latest role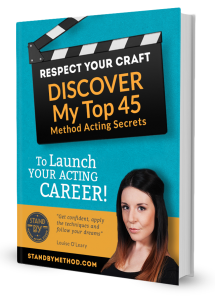 in Jim Dickinson's Rough and Ready, is released later in 2015 alongside Inside Fear, which also has it's release date towards the end of 2015.
If you want more tips on acting head over to bit.ly/free45tipsbook to claim your FREE eBook, written by Louise.