Many actors are so unbelievably talented and creative, but they forget that the phone won't ring by itself, roles and auditions won't come flooding in if you don't make yourself visible or available for them. In the podcast I share with you 4 proven ways to get on the radar of casting directors. These are key tools that have helped our acting students land TV roles, and they could do the same for you.
If you struggle with marketing yourself as an actor, find it scary getting visible – even though you know you need to do it, or feel a bit ick about it I highly recommend listening to this week's podcast. It will help you break the blocks that are holding you back.
There are lots of tips and tricks for you to help you raise your acting profile, confidently.
LISTEN NOW! And discover 4 proven ways to get on the radar of casting directors!
Your acting goals are relying on you to do this work!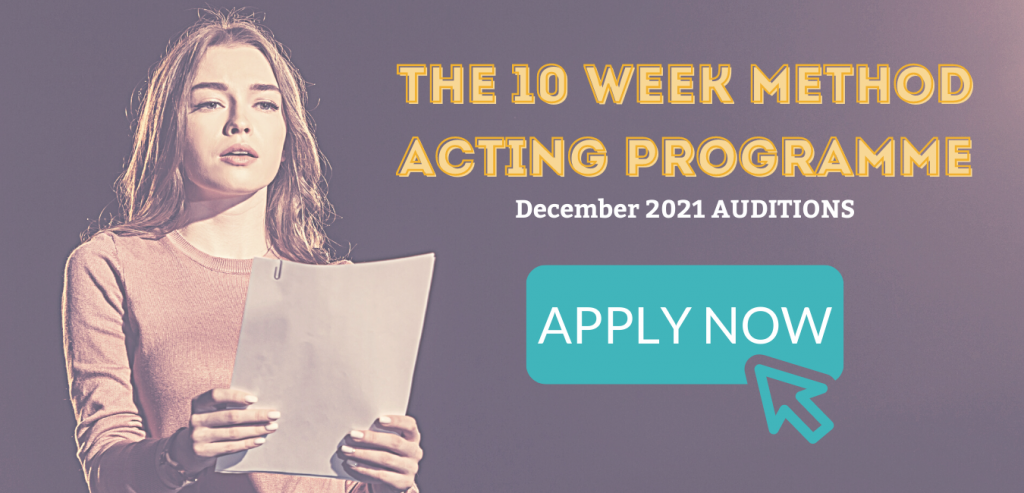 Sharpening your skills as an actor is the BEST way to fortify your foundation and give casting directors and agents something powerful to work with. And applications are open for the Jan 2022 London and Sheffield 10 Week Method Acting Modules to help you do that!
CLICK HERE to fill in the application form and start the audition process.
If you have questions about the programme, book a FREE 20 minute Zoom with me to get the answers you need. BOOK HERE