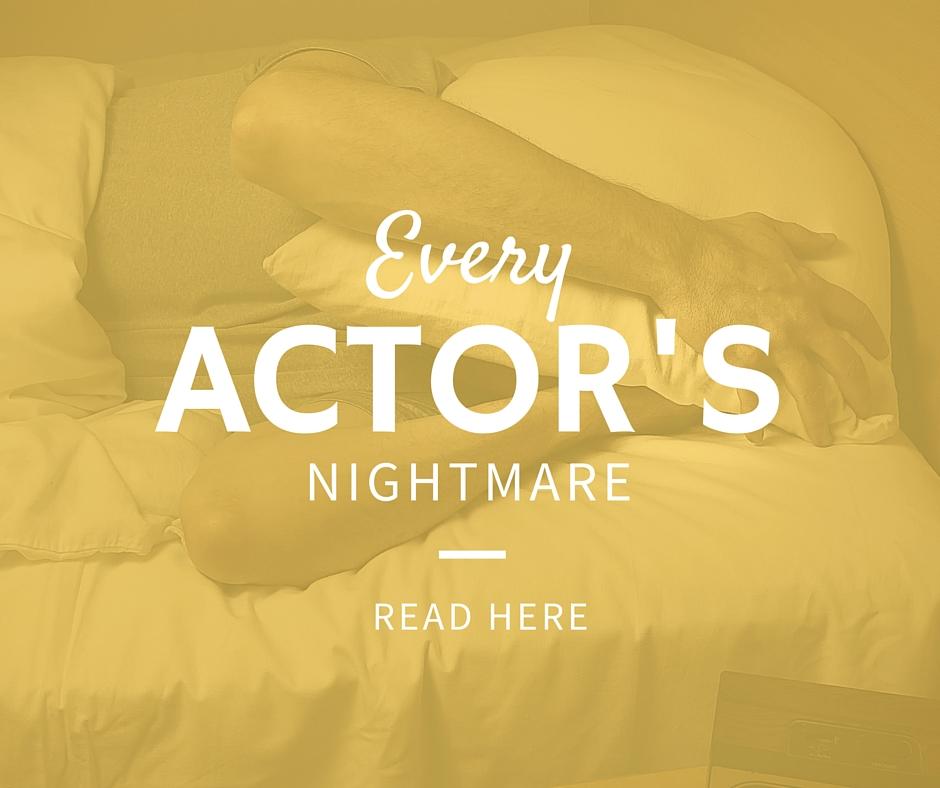 Your weekly method acting blog
To keep you at the top of your game
There's one thing that makes actors and aspiring actors everywhere quake in their boots; causing sleepless nights, relentless worry, stress and in some cases dictating their life so much so it can cause severe unhappiness. It sounds like an awful disease doesn't it? Split the word into two and it reads dis-ease. There's nothing easing about this thing. So what is it? What is this thing that is every actor's nightmare?
FEAR 
More precisely the fear of failure. How do I know? I myself used to be scared of failure. I thought about it constantly. I often see it in the actors I train and actors I meet at all stages of their career. It's often disguised as the back up plan otherwise known as 'reality'.
Let's dig a little deeper and see what's really at the root of the failure disease and every actor's nightmare:-
Fear of rejection

Fear of criticism

Fear of failure being a reflection of ourselves

Fear of the humiliation/embarrassment that can go with being rejected AKA ego (as in the left brain scientific stuff not the stuff often associated with actors) 

Fear of being found out

Fear of being an imposter

Fear of not being good enough

Fear of others being right

Fear of flaws being discovered

Fear of our 'true self' and all the bits we don't like being ousted into the spotlight

Fear of not being liked
So why keep pursuing acting?
It sounds like a pretty crappy industry to be in if that's what actors go through.
The truth… 
We fail at something everyday.
We are rejected/criticised everyday
We feel embarrassed by something everyday whether we admit it or not.
Our true self comes out when we are put in difficult situations
Others WILL be right at times
Not everyone will like you and you don't like everyone
Failure is a state of mind
When you were little you couldn't walk straight away, or talk straight away or feed yourself straight away or write straight away or dress yourself straight away etc You learned how to do these things. Fear is also learnt, fear will keep you from achieving your dreams and fear will also keep you invisible.
Now is the time to unlearn it
Make a list of all the things you initially failed at but then overcame. 

Now TAKE ACTION, TAKE MORE ACTION & EVEN MORE ACTION. Do not stop taking the right action ever. Action is the only way you will ever bridge the gap between where you are now and where you want to be and stop experiencing every actor's nightmare.
---
NEED MORE INSPIRATION & EFFECTIVE ACTOR TIPS?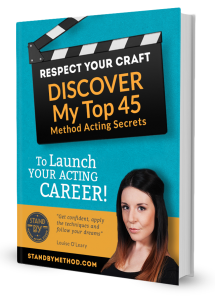 If you found these tips useful, you can grab yourself more tips completely FREE. Louise O'Leary is a professional method actress, acting coach and CEO of StandBy Method Acting Studio. Her mission is to help as many actors as she can achieve their acting dreams and become the best actor they can be. Join the hundreds of actors around the world who have downloaded her eBook "Respect your craft, discover my top 45 method acting secrets to launch your career". bit.ly/free45tipsbook and be on your way to acting success today!
You can also head over to facebook.com/standBymethodactingstudio for inspirational advice and tips every day.
Here's to your success!