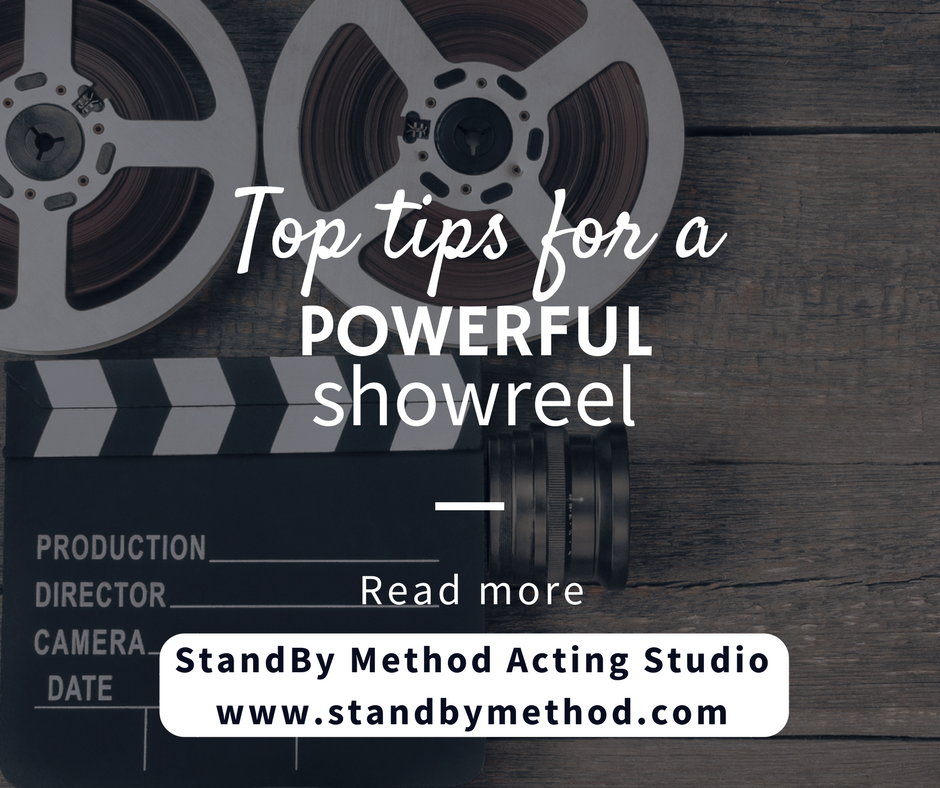 Your actors show reel is one of the most important selling tools you can have as an actor. Why? Because it is this that can be the deciding factor in whether you get your foot into the casting room. Your show reel will also be one of the deciding factors in whether an agent will call you in for a meeting about representation and of course having one shows that you are serious about marketing yourself.
With so much importance placed on it, why do so many actors get it wrong?
They can find it overwhelming

Don't know where to start with a show reel

Fret over getting it right

Don't know what should be included

Don't know how long it should be

Choose the wrong pieces

Are not sure how to sell themselves
Do any of these resonate with you? Are you guilty of thinking any of the above? Or can you add some more of your own? I'll let you into a little secret, I have done all of the above.
There's no need to worry though, as help is at hand. Follow these simple steps to be on your way to creating a powerful show reel that will make agents and casting directors sit up and listen.
---
Effort spent on a showreel can reap huge rewards
This is a no – brainer but your

best scene should ALWAYS be first

. Casting directors and agents simply won't watch every single show reel they're sent right to the very end.

Make sure it is

full of your best acting work

to show consistency – if you're not happy with a scene, leave it out. Please don't fall into the trap of filling it up with everything you've done to pad it out. You have to be 150% happy with everything on it. Some of the best show reels I've seen have only featured 2/3 scenes.

Leave out the montage

– this is not an actual film or a trailer to a film, this is your show reel that sells YOU. It should show what you look and sound like on screen and your your acting ability. Cutting straight to the point with your best scene will serve you well. Montages waste time.
Leave out your name, head shot and contact details at the beginning. Again it's time consuming. Make it easy for a CD or agent to be able to get hold of you by

popping your contact details at the footer of your show reel

, which should feature throughout. If they want to contact you all they then have to do is press pause!

No extra work!

All scenes on your showreel should be scenes in which you are featured and have dialogue. Whilst it may be tempting to add in that extra role you did for the BBC so you can put BBC on your showreel, it just doesn't show your acting ability or sell you.
Less is more –

no need for compelling music

. You don't want anything to distract from your acting anyway, the entire focus should be on YOU. It can also be difficult to find royalty free music so save yourself a job.

Make sure you feature more than your scene partner

. I have watched showreels where I have been distracted by the other actor and have thought, "hmm they're really castable, I could see them playing…". I'm not saying everyone does this but it's important to bear in mind. Don't give your audience any reason to not be focusing on you.
Less is more once again. I have come across show reels that have been 5 whole minutes. Can you imagine if a casting director had to watch 40 showreels at 5 minutes?! That's 3 hours 20 minutes – almost half a day!!

2-3 minutes is suffice

. Remember you don't want to give everything away, your aim is to have them wanting to see more of you.
No need for fancy cut aways.

I can't stress enough how important it is for YOU to be featured in YOUR showreel, which sells YOU

, not the editor, or the director, or the DOP or the other actor or that beautiful shiny knife that the scene just cut to.
Keep it simple. Some will argue that a fancy showreel shows you have taken care. I disagree, I do believe that you have to feel comfortable with what you're sending out and it should be presented well but it should always be about you and only YOU!
If you have to use student footage please, please,

please make sure you can be heard, the footage is of decent quality

and your acting is on point.

Choose an editor who you trust and feel comfortable with

; you should feel ok saying you're not fully happy and please could they change this part if you don't like something they have done. This is your selling tool and you don't have thousands of pounds to spend.
I hope you have found these tips useful. There is just one thing left to say and that is spend time watching other actors showreels. This is good for research and will help you understand why the points above are so important.
Here's to your acting success, now go out there and make sure the right people see it!!
NEED MORE INSPIRATION & EFFECTIVE ACTOR TIPS?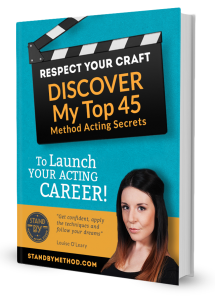 If you found these tips useful, you can grab yourself more tips completely FREE. Louise O'Leary is a professional method actress, acting coach and CEO of StandBy Method Acting Studio. Her mission is to help as many actors as she can achieve their acting dreams and become the best actor they can be. Her eBook "Respect your craft, discover my top 45 method acting secrets to launch your career", has helped hundreds of actors around the world.
It covers how to build a character, the business of acting, how to learn lines effectively and confidence in acting. Download your copy here bit.ly/free45tipsbook to get on your way to acting success. Or head over to facebook.com/standBymethodactingstudio for inspirational advice and tips every day.