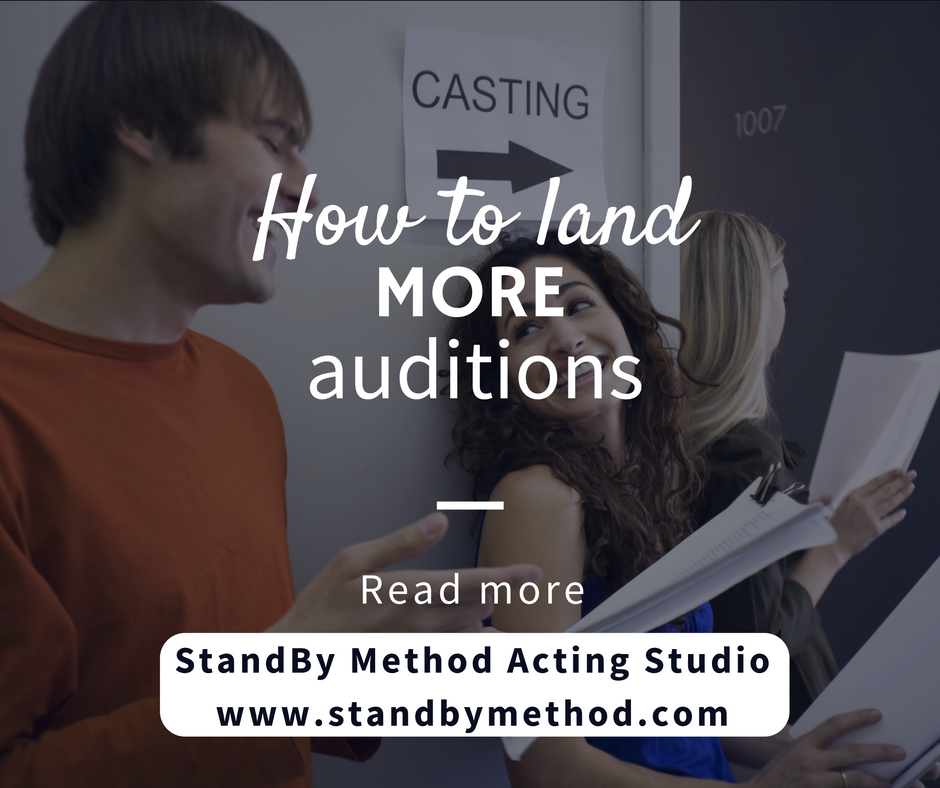 Auditions are like buses
Landing auditions is only one part of a huge cog when pursuing an acting career. Some actors can go months without an audition then suddenly they'll get a few at once. Actors can quite easily get sucked into the famine and feast cycle and not know how to break it. The dry patches aren't great and you could quite easily find yourself justifying why you're not out on the audition circuit more. Do any of these sound familiar?
Don't know where to find auditions
I had a good run last month
Don't have an agent
My agent doesn't put me up for the right roles
Don;t know when the right time is to start applying for auditions
It's hard to take time off work for auditions
There's not much going on in the industry at the minute
That's my agent's job
I'm not on Spotlight
Whether you're aware of it or not all of the above are excuses. It's so easy to make excuses – I've been there, but you soon realise that your acting career doesn't survive on them.
With Google being our technology Encyclopedia, auditions can be found at the drop of a hat. When I type "acting auditions UK", my laptop screen is filled with dozens of casting sites. I understand not all of them offer paid work in the next Hollywood blockbuster, but they are there.
The theory that you need an agent to land work is outdated. Yes a GOOD agent can and will bump up you up the career ladder depending on their contacts and relationship with you (and rightly so you are paying them after all), but you shouldn't solely rely on an agent. Take your career into your own hands.
"If you want success you have to seek out opportunities"
How to land more auditions
So what can you do to land more auditions, whether you have representation or not?
Update the skills section of your CV – that can greatly enhance your chances of getting your foot through the door and being seen by the Casting Director, especially for commercials. That doesn't mean go to town and list everything you've tried once, without being patronising that isn't a skill. Be truthful about what you can do and list your expertise next to it e.g diver (Olympic champion), strong mezzo soprano (range A3 – A5), basic street dance etc

Only apply for roles that fit your casting type. Applying for anything other than your casting type wastes everybody's time, including yours. You don't have bags of it so use it wisely.

Spend time every day searching social media for castings. It's becoming the norm for casting directors to tweet about auditions as it is cheaper for them and has a larger reach. I landed an audition myself two weeks ago by coming across a Tweet from a casting director and some of my students land them by coming across them on Facebook too.

Sign up to a casting site. Some of them offer a months free subscription. Use that month to see if the site will be of benefit if you pay for it. Of course Brad Pitt's next film is very unlikely to be advertised on there but these can be a great way of building up your CV and bagging you paid work too.

Give yourself a target of how many auditions you're going to aim to go to each month. 50 isn't realistic, take into account your working day and what you can realistically afford to attend. Next find an accountability partner. It's no good setting a target and not taking the action to achieve it. If you have someone who's going to ask you for proof of going to auditions you're more likely to find them.

Not on Spotlight? Not a problem! Give yourself a target of when you would like to be on there by, then go out and use the above tips to start landing more auditions, in the meantime save up a set amount each month to pay your membership ready for when you meet the criteria.

BE PERSISTENT. If you're not applying for auditions, you won't be attending them. As I was told at drama school – you can't sit at the end of the phone waiting for Speilberg to call you, you have to get out there and put the work in. I would add to that, how does the acting industry know you exist if you hide yourself away from it? You must make yourself visible.

Be ORGANISED. So many actors just don't dedicate time each day to their career. Ten minutes per day is better than nothing, everyone has ten minutes. Turn your phone off, set your alarm and get looking for those auditions.

Ask other actors if they have come across any auditions that you are suitable for. 

Join one of the many actors networks on Facebook. 

Have a strong showreel, that focuses on YOU – not the other actor(s) and not of extra work. It should start with your acting as soon as it begins (note: no fancy, time wasting montages).

Update your CV after every role. An out of date CV can look like you haven't worked for a while and could put someone off calling you in for an audition.
Has this helped?
Let me know in the comments box below, or share with an actor friend who would love to know how to land more auditions
Here's to your success!
Don't give up, just keep learning.
---
NEED MORE INSPIRATION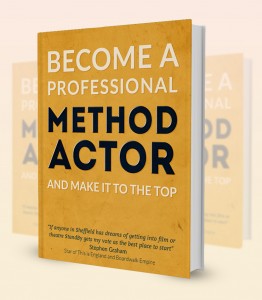 & POWERFUL METHOD ACTING TIPS?
 If you found these tips useful, you can grab yourself more completely FREE.
Louise O'Leary is a professional actress, method acting coach and Artistic Director of StandBy Method Acting Studio. Her mission is to help as many actors as she can launch their careers and become the best actor they can be.
Join the hundreds of actors around the world who have downloaded her FREE eBook "Become a professional Method Actor and make it to the top". Download here and be on your way to a successful acting career!
You can also head over to FACEBOOK to join in the daily conversations, receive inspirational advice and the most powerful method acting tips.