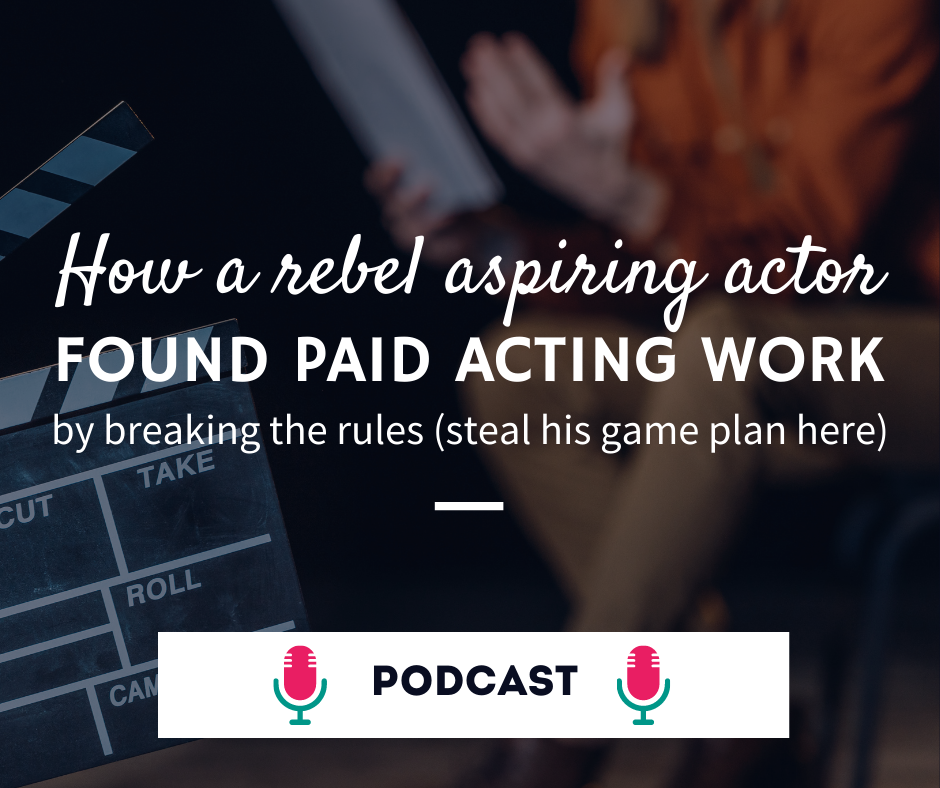 If you feel, in your soul, that no other job can make you as happy as an acting career would, and you know you need to follow this feeling to live a fulfilling life with purpose and passion…

Yet, you're sometimes riddled with the "rational" doubts that society throws around: "acting isn't a proper job", "you're going to need a plan B", "can it REALLY happen for normal, everyday people like me though???"….
Then I invite you to listen to this episode and hear the other side of those worries and find inspiration…
How a rebel aspiring actor found paid work by breaking the rules
I interview StandBy Method Acting Studio student Luke Goddard who shares
How he went from jobless and living off £10 per week to becoming a professional actor

How he plotted the steps that would take him from starting out to achieving his acting goals

How he transitioned from unpaid to paid acting work

His game plan for avoiding disappointment in the industry

How he found opportunities that lead to him winning an award (without an agent)

What he would have done differently if he was starting out all over again.

How a film he was in got 2.1 million online views
You don't have to stay in your 9-5 job that is keeping you feeling unfulfilled and robbing you of opportunities to do something with your acting dreams.
Listen to Luke, a regular person like you, and steal his game plan so you too can get on the path to making your acting dreams a reality.
And so, so much more!
If you'd like to follow Luke you can find him at
INSTA: @lukegoddardactor
TWITTER: @lukegoddardact
Dive in, enjoy, aaaand if you want to come hang with peeps like you who crave the stage, and are there to SUPPORT you and cheer you along on your journey, then come join Unstoppable Actors bit.ly/unstoppableactors
See you there