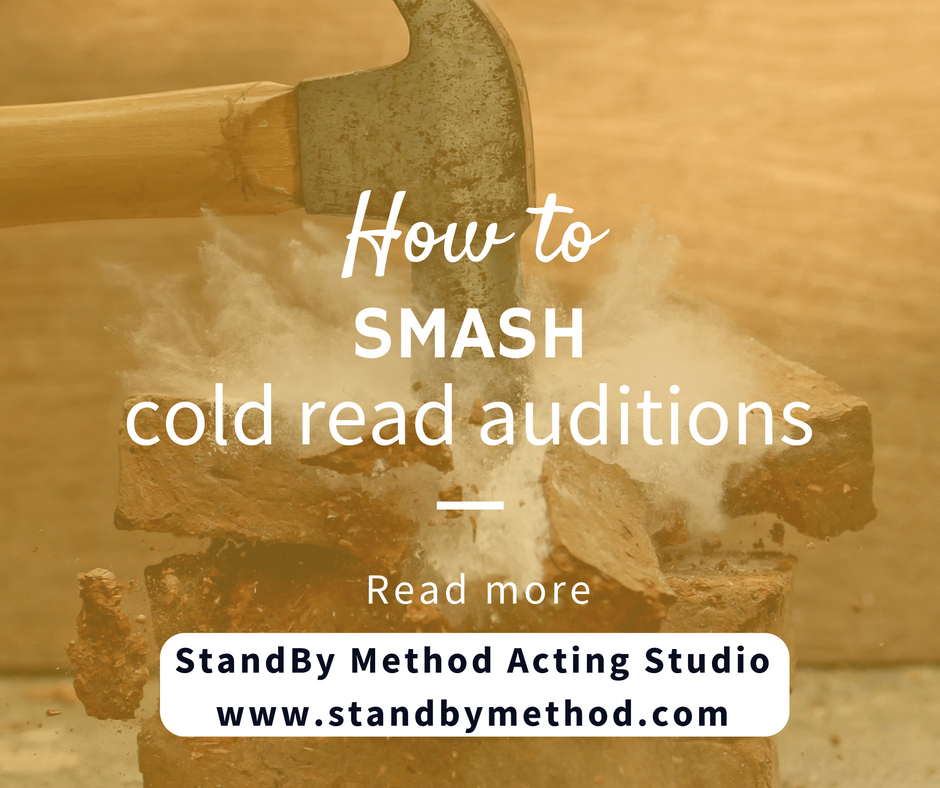 Cold reading used to TERRIFY me, in fact if I haven't done it for a while those old terrors can start to creep back in IF I let them. Nobody's perfect are they? Back when I first graduated from drama school I had no idea how to smash cold read auditions because everything I'd done in the training had been well prepared and rehearsed. I remember my first cold read audition brought me out in cold sweats. I felt so unsure.
I turned up with the usual audition nerves as we all do, but wasn't worried by those as I had a couple of well oiled pieces under my belt should I suddenly be asked to share something of my choice. When I got to the audition I was given a script I'd never seen before and had 10 minutes to look at it. Want to know what happened? My mind went cloudy.
CLOUDY AUDITION
I was staring at the script and all of a sudden I felt as though I couldn't make sense of it. I felt like I couldn't connect and I started to panic big time. I started reading the script over and over again, but the more I read it the faker it sounded and the more I started to doubt myself. I began to pull apart my acting, get frustrated because I couldn't get to grips with the script and fear set in.
RABBIT CAUGHT IN HEADLIGHTS
My audition went from worse to worse. It definitely was a COLD read because there was zero life in it. I must have looked like a rabbit caught in headlights. It's safe to say I DID NOT land the role, but it was a very valuable experience.
WHAT IS A COLD READ?
A cold read is as I described in my audition; you are given a script that you aren't familiar with and have very little time to get to grips with it and connect to it.
HOW TO SMASH COLD READ AUDITIONS
These tips are what I eventually learnt, because as I say, I hadn't any experience of cold reading at drama school. As an acting coach these tips are what I feel are key for you to smash a cold read audition, based upon observing the many actors I've coached who feel frustrated after a cold read.
Before I get into the steps I want to let you know that most actors get bogged down with lines. You have to get yourself out of that way of thinking. Lines are about memory. The aim of any audition is not to see how great your memory is; nobody got cast because they could remember 5,000 lines of text. Auditions are your opportunity to showcase how well you connect to the text, your ability to bring a character to life and your chemistry with a scene partner (if auditioning with another person).
Here's how to smash cold read auditions:
Get familiar with the text. You must script analyse as much as you can in the given time frame. Where are you? Who are you with? Why are you there? Where have you come from? How are you behaving? Read the script as many times as possible to be able to make informed choices.
Find yourself in the role. Ask yourself where you feel a strong connection. Have you had a similar emotional journey to the character? Which parts of the character can you hook into that feel familiar/similar?
Find the motivation. This could have come under script analysis, but it's so important I feel it deserves to be spoken about separately. You must, must, must work out what you need and the reason you need it. This is the whole reason your character is in the script. Without working this out you will be left only with the lines. When actors are left with nothing but the lines they go back to their default acting setting, which is a generalised way of acting.
Don't pre-plan. The best acting is when it looks and feels as though the words and behaviour are happening for the very first time. When actors get into pre-planning mode that's when bad acting habits rear their ugly head. As tempting as it is, trust that you can live moment to moment. When we stop pre-planning it actually makes everything a whole lot easier and more natural. Pre-planning places a certain expectation upon ourselves, which leads us to feeling frustrated when the plan doesn't work. The best plan is not to plan.
If you commit to using these tips you will start to see an improvement in your confidence, and an improvement in your delivery at cold read auditions. Please don't just read them, put them to use. It feels awful walking away from an audition knowing you could have done better.
Has this helped?
Let me know in the comments box at the bottom of the page, or share with a friend who hates cold reading.
Here's to your success!
Don't give up, just keep learning.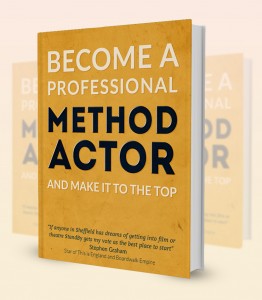 NEED MORE INSPIRATION & POWERFUL METHOD ACTING TIPS?
If you found these tips useful, you can grab yourself more completely FREE.
Louise O'Leary is a professional actress, method acting coach and Artistic Director of StandBy Method Acting Studio. Her mission is to help as many actors as she can launch their careers and become the best actor they can be.
Join the hundreds of actors around the world who have downloaded her FREE eBook "Become a professional Method Actor and make it to the top". Download here and be on your way to a successful acting career!
You can also head over to FACEBOOK to join in the daily conversations, receive inspirational advice and the most powerful method acting tips.