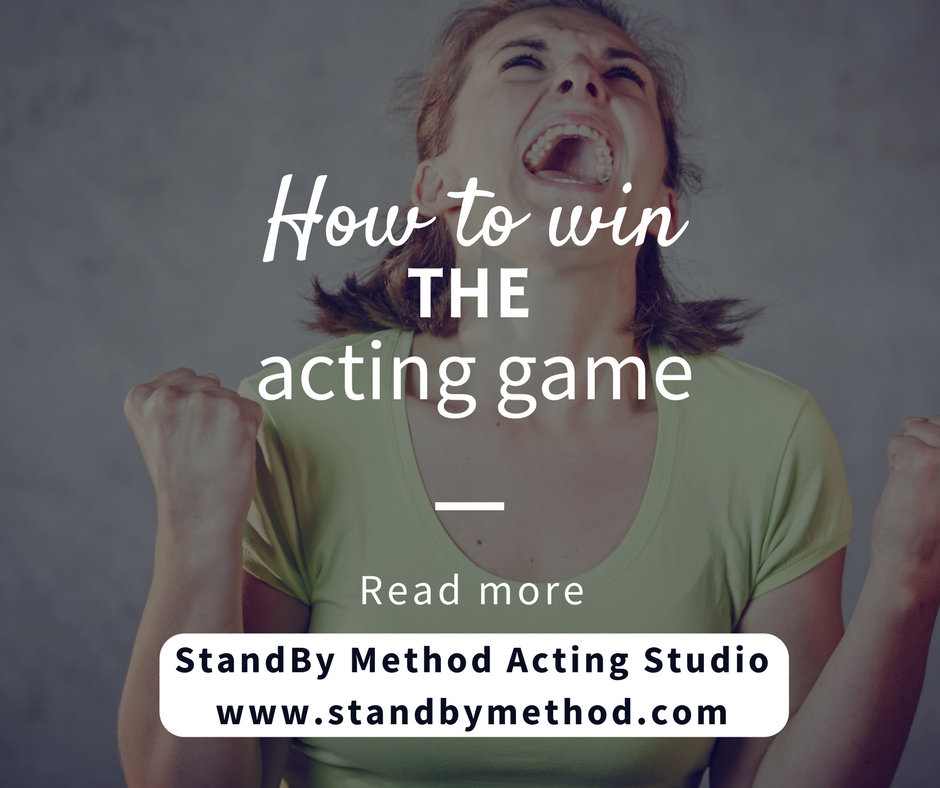 Getting a foot in the door seems to be getting more and more difficult as the number of people wanting to become actors rises year on year. Knowing how to win the acting game is something many aspiring actors struggle with for many reasons. It's not as simple as applying for hundreds of castings week on week and hoping to be given an opportunity.
Each new level you enter within the industry comes with its own set of obstacles. For example, even if you do manage to bag representation with United Agents it's not the end of your work or worries. Being represented by an agency of that calibre puts you in direct competition with actors who already have big profiles and possibly more experience. Being represented by an agency lower down the ladder also doesn't mean your work is done as an actor, these agency's may not be on approved lists with all casting directors, meaning they only get to see a portion of the castings. And of course there's those actors who are just starting out and don't have representation but are use casting sites such as CCP, StarNow, Casting Networks. With there being more actors than ever, it's becoming increasingly more difficult to be seen for paid independent work through these sites.
So what is an actor to do? Below you will find seven tips to learn how to win the acting game.
HOW TO WIN THE ACTING GAME
BE SO GOOD THEY CAN'T IGNORE YOU – brush up your skills. It sounds so obvious but it's the one thing that some actors tend to leave to one side in favour of getting work. Where can you brush up your skills I hear you ask? At classes, practise at home – everyday, get a couple of acting friends together and do a cold read or practise self-taping, upgrade your other skills (combat, horse riding, swimming etc) to make you more desirable. My ethos here at StandBy Method Acting Studio is the craft first for long term success. Don't fall into the trap of only wanting to find work, as enticing as that trap may be, your skills are part of the reason you get the job. Give equal time to both.
BUILD RELATIONSHIPS – don't jump straight in with the "I need a job" to those 'important' people you meet; so do thousands of other actors, instead get out there and build genuine relationships with producers, directors, agents, stage managers, assistant directors etc. Sales of any kind is all about the know, like and trust factor, the saying is that "people buy from people" so be your authentic self. Going straight in for the kill is a major turn off. People like to feel they have choice when they are buying, not like something is being rammed down their throats. Remember the other saying "it's who you know, not what you know"? It couldn't be truer. Get yourself involved in as much as you can in the acting industry, whether it be play reading groups, casting workshops, going to the theatre etc so you can start to build relationships as opposed to begging for work. Go back through your list of contacts and offer to take them out for coffee – not to get the lowdown on the industry – but to rekindle that relationship. Time spent nurturing a relationship can pay dividends.
AND ACTION… – Do one thing everyday to move your career forward, that doesn't mean just submitting yourself for castings, there are hundreds of other things you can do too. Can you update the copy on your website? Schedule some compelling content on your social media sites? Update your casting sites? Chase up those production pictures or footage you're still waiting on? Sort out your accounts? Create a business plan? Train? Take that director you haven't seen for a while out to lunch? Invite industry bigwigs to that show you've got coming up? Create your own work? There are lots of things you can be doing, hopefully this list has given you inspiration. Remember that consistent action is the only way to move your acting career forward.
SHOUT ABOUT YOUR ACHIEVEMENTS – whether this be on social media or letting a casting director know you won best male/female lead award etc. If you don't shout about it, it's like it never happened. Many actors I speak to are too afraid to shout about their achievements, they feel like they will be annoying casting directors, agents etc but if you don't tell them how will they ever know you exist and what you're capable of? Please note this doesn't mean harassing them every week with your headshots/CV, it means shouting about the things you can celebrate.
MAGPIE MARKET – Firstly make sure you have your marketing materials in tiptop form – headshots, showreel, CV, website, business cards etc. Then take a look at the actors who are working. What did they do that you can steal and pop into your marketing strategy? This is called Magpie marketing and it's a great way to give your marketing some inspiration and a fresh lease of life.
LIVE LIFE – get yourself a hobby or interest away from acting. Consuming yourself only in acting is a surefire way to send yourself crazy. The rejection rates are so high that getting caught up in the nos can limit your fulfillment in life, meaning you could miss out on other non-acting opportunities. You might hate me for saying this but there is more to life than acting. Don't let your friendships or relationships suffer because you're getting pissy at the amount of nos you're hearing. Stay grounded and stay present. An actor with life experience is an actor with a lot to offer.
LEARN – about yourself, which helps with roles, about the industry, which helps you become more familiar with it and less likely to waste time on the wrong things and about casting directors; get to know their (individual) likes and dislikes so you can cater your marketing/business strategy around this. Of course I'm going to say keep learning about the craft – your talent should always be developing, but also learn about other actors journeys too. Realising that not everyone who is working had it easy can be great for boosting those motivation levels. Oscar winner Emma Stone is a great example of this, she had lots of nos in the early stages of her career.
As I always say, it's no good reading this blog then forgetting about it, put some (or all) of these tips to use. If you've been using other tactics that seem to be working keep using them, and maybe try some of the others you've read today to give your acting a boost.
Has this been useful?
Let me know in the comments box below, or share with an actor friend who could use some help in learning how to win the acting game.
Here's to your success!
Don't give up, just keep learning.
---
NEED MORE INSPIRATION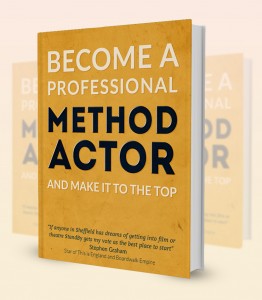 & POWERFUL METHOD ACTING TIPS?
 If you found these tips useful, you can grab yourself more completely FREE.
Louise O'Leary is a professional actress, method acting coach and Artistic Director of StandBy Method Acting Studio. Her mission is to help as many actors as she can launch their careers and become the best actor they can be.
Join the hundreds of actors around the world who have downloaded her FREE eBook "Become a professional Method Actor and make it to the top". Download here and be on your way to a successful acting career!
You can also head over to FACEBOOK to join in the daily conversations, receive inspirational advice and the most powerful method acting tips.