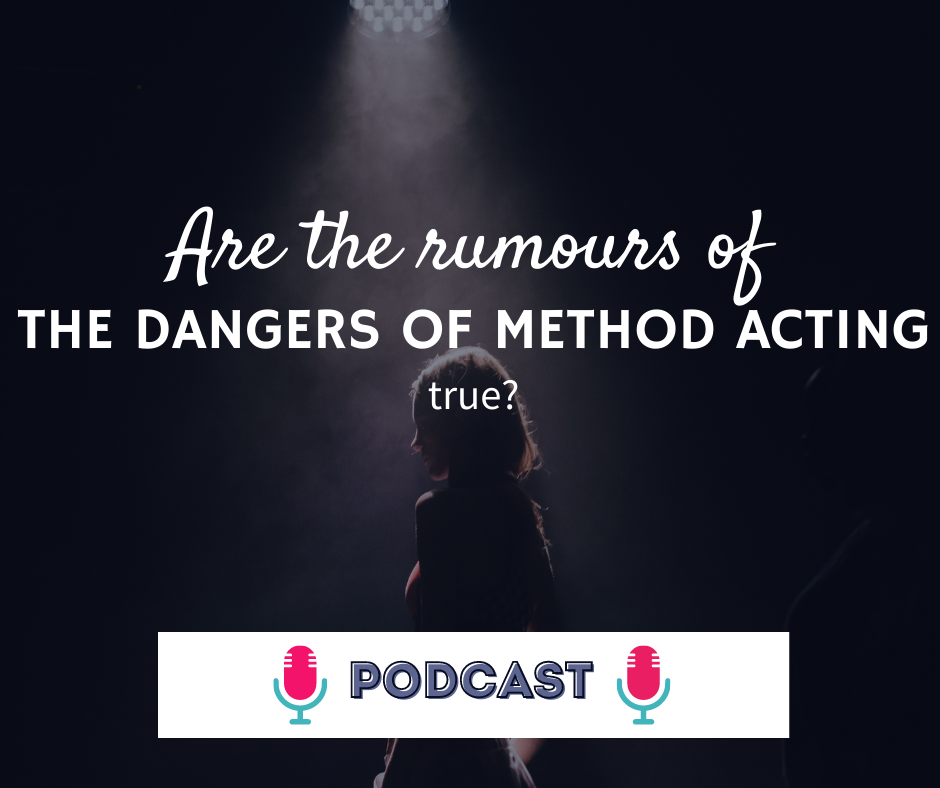 "Stay away from Method Acting, it's dangerous", "Don't bother with Method Acting – you'll end up an emotional wreck", "Yeah but did you see what happened to Heath Ledger when he used the method??!!"
If you want to know the 411 behind rumours like this, and what really goes on when using Method Acting to forge a DEEP connection to roles, you'll want to listen in to this highly informative podcast episode.
You'll learn:
Where these rumours come from

Typical Method Acting exercises that will shock you

What we can learn from those actors who have ended up in bad places

How you can keep yourself safe NO MATTER the method you choose to use with your art!
If you enjoy the podcast episode, don't forget to join one of the most supportive communities on socials – The Unstoppable Actors Group – to continue the conversation
And if you want to enroll in The 5-Day Method Acting Challenge and learn how to master the process the best actors in the world are using, click here!