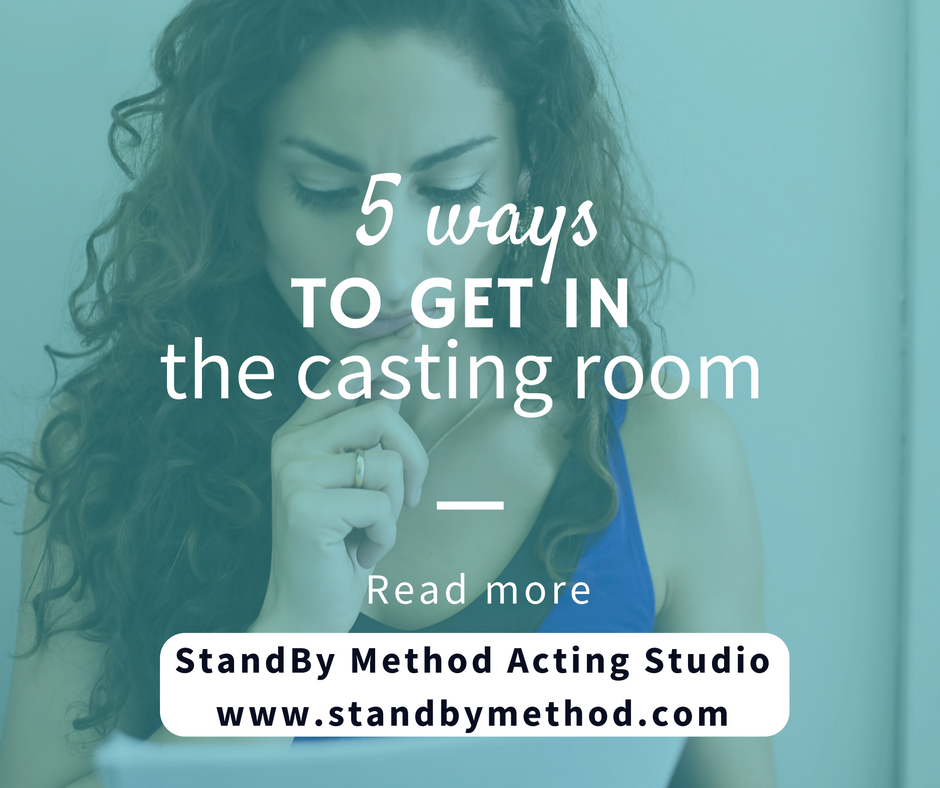 The main goal for actors, after sufficient training, is to be working. This doesn't mean it's going to be easy to book the work because we know that hearing no is the norm in the acting industry. To land the work we firstly have to get in the casting room.
I used to find myself in a pickle with submissions. I'd never know what to write, whether I was waffling or if what I was writing was relevant. It seemed like all my acting friends had got their submissions on point because they were landing auditions left, right and centre. I had no idea what they were doing, that I wasn't, and was too shy to ask. After many submission failures I finally started to get a handle on them by tracking what was working and what wasn't.
Wherever you are in your career, it's always good to refresh yourself on what actually makes a good submission. Below you will find 5 ways to get in the casting room that can greatly enhance your chances if put to use.. Some are obvious (it was those I struggled with) and some are a little less obvious, either way my wish is that you will start to see a noticeable difference by implementing this advice.
5 WAYS TO GET IN THE CASTING ROOM
CV
Keep it up to date
Keep it relevant – extra work should be left off, no matter how tempting it is to include the BBC or ITV on your CV.
Make sure your CV is congruent with your headshot & showreel. All need to be saying the same message in terms of your casting type and where you are placed in the industry.
If you've won awards or were nominated for an award, place this next to the relevant credit in Italics.
If you played lead, put this in Italics next to the credit too. Remember you are a brand, what makes you stand out over the thousands of other actors? If it's relevant and will sell you, pop it on your CV.
SKILLS
If you're calling yourself a professional, make sure your acting skills are to a professional standard. Especially as the industry is quickly becoming saturated with wannabees.
Practise your cold reading skills everyday for 10-15 mins so you won't trip up at any point. It's a worthy investment to your craft and a great way to build your confidence when you do get in the casting room.
Refresh yourself on idents if you've not had an audition for a while.
Script analysis is another fundamental skill actors should have. Are your script analysis skills on point for when you do get that audition? If not, make it a priority to sharpen them.
SHOWREEL
Keep it short and sweet (2-3 mins is perfect if you have enough GOOD, relevant footage). My theory is that less is more. You want to leave them wanting more. Think of it like an advert.
Have your best working at the beginning
Make sure the roles you regularly land are at the front (clearly showing your casting type)
Regularly update it. A showreel is never a "finished article". If money is tight could you do a skill swap with an editor? This regularly happens in business.
COVER LETTER
If you're submitting directly to the casting director mention any known (and relevant) projects at the beginning of your cover letter.
Important information, such as known projects, should be in BOLD and Italics so it's easier to skim read,
Keep it short and sweet – CDs read hundreds, if not more, per casting. Imagine how tedious that job is.
Add a pinch of your personality, it's important to get a sense of you from your letter.
Make it relevant to the casting – no need to include that you're a world champion horse rider if there's no horse riding needed for the role or project, save that for those Game of Thrones cover letters.
Pop a testimonial in the letter if you feel it is relevant to the project you're applying for. It's a third party endorsement and a great way to indirectly say how amazing you are without sounding arrogant!
This is obvious but check all spelling and grammar and proof-read before sending.
HEADSHOT
It must be up to date – it's annoying (and a waste of time) for casting directors if you turn up looking different to your headshot
Do you fit the aesthetics of the role? If not, don't bother applying. Your headshot is the first thing a casting director is looking at and plays a huge part in you getting into the casting room
Have a good range of headshots with different looks, so you can choose the most relevant headshot to attach with your submission
BONUS TIP
You're not going to be called in to every casting for many reasons. To ensure you get into a good proportion of the auditions you are applying for, you must be submitting yourself for 10-20 roles per day. Your submissions are literally like the opening pitch a sales person would make, and sales is a numbers game.
EXTRA BONUS TIP
Follow up EVERY submission. There are lots of people who will tell you not to bother because you're harassing the CD, I disagree. Following up shows you are pro-active and a good business person. The CD has the choice whether or not to respond to you, so you may as well do it. That one follow up could be what gets you into the room.
EXTRA EXTRA BONUS TIP
Apply for projects that make your heart sing, that you are genuinely interested in and include subjects you are passionate about. You will find it so much easier to write the cover letter.
Now you know what you need to do to get into the casting room, you must make any of these points you've not been using, a priority. Start putting time aside to get on top of them. Time management is one of the biggest areas I see actors fall flat with. It's no good leaving everything to the last minute because you simply won't do a great job of a submission when under pressure and lacking time.
Your success (whatever that means to you), is dependent on you making submissions a priority. Even if you have an agent, don't place all of the responsibility on them. You must still be in control of your career development.
Has this helped?
Let me know in the comments box below, or share with an actor friend who has been struggling to get into the casting room.
Here's to your success!
Don't give up, just keep learning.
---
NEED MORE INSPIRATION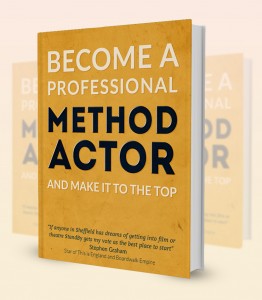 & POWERFUL METHOD ACTING TIPS?
 If you found these tips useful, you can grab yourself more completely FREE.
Louise O'Leary is a professional actress, method acting coach and Artistic Director of StandBy Method Acting Studio. Her mission is to help as many actors as she can launch their careers and become the best actor they can be.
Join the hundreds of actors around the world who have downloaded her FREE eBook "Become a professional Method Actor and make it to the top". Download here and be on your way to a successful acting career!
You can also head over to FACEBOOK to join in the daily conversations, receive inspirational advice and the most powerful method acting tips.