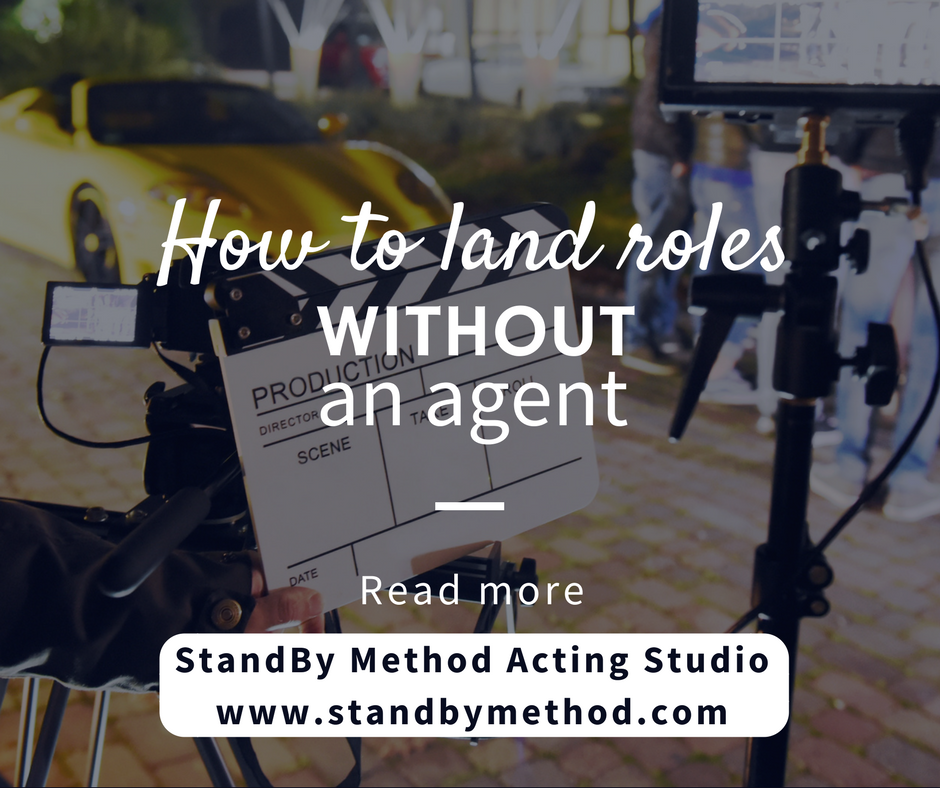 One question I am asked more than any other is 'how can actors get more work?'. I want to share some practical tips to help you learn how to land roles without an agent (these tips are just as useful even if you have an agent). My tips are not about becoming famous, they are about helping you learn how to take persistent action to source work yourself, so you feel you have control over your career and can begin to build momentum.
Before I show you how to land roles without an agent (or without an agent's help), there's something very important you should know. If you're in anyway scared of becoming more visible or doubt your abilities, you must firstly go away and work on your mindset. Lack of self-belief is detectable, and places questions around an actor's ability to create what is needed for the project. Please read my tips on mindset (HERE and HERE) to help you. Secondly (and this is an obvious one), you should have some talent. I'm a firm believer that actors at all stages of their career should be working on their craft regularly, whether that be independently, in classes or with a coach. You can't grow as an artiste if you don't practise.
So with that in mind, are you ready to learn how to land roles without an agent? Let's dive in!
HOW TO LAND ROLES WITHOUT AN AGENT
JOIN CASTING SITES – There are some great independent film makers who use casting sites when they are first starting out in their careers. One of my students applied for a job on StarNow, landed the role and the director introduced this actor to another filmmaker who also cast the actor in his project. The second project has had almost 200,000 views on YouTube and is being viewed by Paramount studios, alongside winning a lot of awards. Sites you may want to consider joining are CCP, StarNow, Casting Networks, Backstage and obviously Spotlight when you fit the criteria to join. With the exception of Spotlight, have a good root around these sites before making your mind up on which to join and which to pay for, and ask a good handful of actors for their experiences so you can make an informed choice.
INTRODUCE YOURSELF TO UNIVERSITIES – Rather than write an email, go into your local university and offer your acting services to the media department. Take your CV/headshot (with contact details on) and aim to arrange a meeting with the head of the department if possible. Student films are a great way to start practising your craft (without added pressure) and can also help you begin to acquire footage for your showreel. Casting director Beverley Keogh mentioned in a workshop of hers recently, that she has known student filmmakers who have gone on to work in television, insist on paying it back to the actors who worked for free on their student projects, by having them cast in roles on the television projects they're working on.
CREATE YOUR OWN WORK – whether it be film or theatre, joining forces with others (stage managers, DOPs, directors, lighting/sound crew etc) who are also looking to build momentum and visibility with their career is a great idea. You have creative control and can then invite casting directors, directors, producers, writers, agents, local journalists etc to come and view your work and let them know you exist. Plus, if you're savvy you will acquire production shots and reviews that can be used in your marketing.
WRITE TO CASTING DIRECTORS – when you are 110% clear on what your casting type is, become familiar with the casting directors in the industry. Aim to discover which casting directors work on projects that your type fits into. Keep yourself up to date on when and what they are casting so you can write focused letters to them. Remember to write with benefits in mind for the casting director.
WRITE TO DIRECTORS – Make note of the directors names you see popping up and keep a database of the projects they have worked on in the past and have up and coming. You may want to start with independent directors before working your way up to more 'known' directors. If there's a role you fit into write a letter (not email) where possible, outlining your passion for the project and past projects of the director. It's worth repeating that you should be writing with a benefit in mind for the director.
RECOMMEND OTHERS – yes, even if there's nothing in it for you. Most people will return the favour when they can because they feel indebted to you. There's no bigger turnoff than a selfish, secretive actor.
SCOUR SOCIAL MEDIA – Join the acting groups on facebook, discover the hashtags on Twitter and follow directors/casting directors/producers/writers. Make it a routine part of your day to spend time looking for casting breakdowns or posts about projects that you could potentially fit into.
BE GRATEFUL – Send a thank you card to the casting director and director when they have cast you. Gratitude is really appreciated, especially when a personal touch is added. This is a great way to start building a GENUINE relationship and keep you in mind for future roles without being pushy.
All of these tips encourage you to be visible. Being visible doesn't mean just working, it also means doing the groundwork so people know you are available for work. By persistently putting these tips to use you will (slowly) begin to build relationships, which is an integral part of finding success. Once the relationship has been established and the KNOW, LIKE AND TRUST FACTOR has been cemented, recommendations may begin to follow. Many actors in the early stages of their career find independent work as a result of being recommended, because they established a genuine relationship with the director of a previous project.
Which tip(s) are you going to put to use first?
Let's chat in the comments box below. If you want to share these tips with your acting friends who are struggling, just hit the social media icons below.
Here's to your success!
Don't give up, just keep learning.
---
NEED MORE INSPIRATION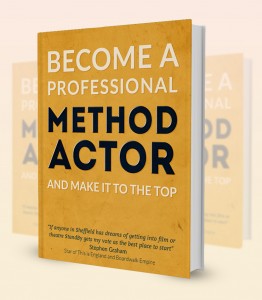 & POWERFUL METHOD ACTING TIPS?
 If you found these tips useful, you can grab yourself more completely FREE.
Louise O'Leary is a professional actress, method acting coach and Artistic Director of StandBy Method Acting Studio. Her mission is to help as many actors as she can launch their careers and become the best actor they can be.
Join the hundreds of actors around the world who have downloaded her FREE eBook "Become a professional Method Actor and make it to the top". Download here and be on your way to a successful acting career!
You can also head over to FACEBOOK to join in the daily conversations, receive inspirational advice and the most powerful method acting tips.